+Bio & Experience
Pediatric Dentist, Owner
At his North Shore residency, he gained experience in all aspects of adult and pediatric dentistry, including sedation dentistry, orthodontics, oral surgery, and endodontics.
Dr. G has always been committed to helping children, especially those with special needs, so he then completed a two-year Pediatric Dentistry Residency at Maimonides Hospital in Brooklyn, where he gained specialty training in all aspects of pediatric dentistry, including sedation dentistry and dental anesthesia.
Dr. Grinbaum is a recipient of the Richard C. Pugh Achievement Award presented annually by the American Board of Pediatric Dentistry (ABPD). He scored in the top 3% of all candidates completing the May 2015 qualifying examination of the ABPD. Dr. Grinbaum is a board-certified diplomat of the American Academy of Pediatric Dentistry.
Dr. Grinbaum has always understood the importance of giving back to the community, especially children. He enjoys speaking at local schools and pre-schools and educating fellow medical professionals about the oral and dental hygiene needs of kids. In Dental School he participated in Give Kids a Smile Day by providing free dental care and oral hygiene to underprivileged children in New Jersey.
Not only is Dr. G a premier pediatric dentist, he is also a diplomat of The American Association of Pediatric Dentistry, The Academy of General Dentistry and Nassau County Young Dental Society, New York State Dental Association.
When Dr. G is not treating his patients or spending time with his family, he can be spotted on a local basketball court, patiently awaiting a call-up to the NY Knicks.
Education
Bachelor of Science
Binghamton University
Dental Training, DMD
University of Medicine & Dentistry of New Jersey
Post Grad Studies
North Shore University Hospital
Long Island Jewish Medical Center
Maimonides Medical Center
Experience
Treated thousands of little smiles and grins in NYC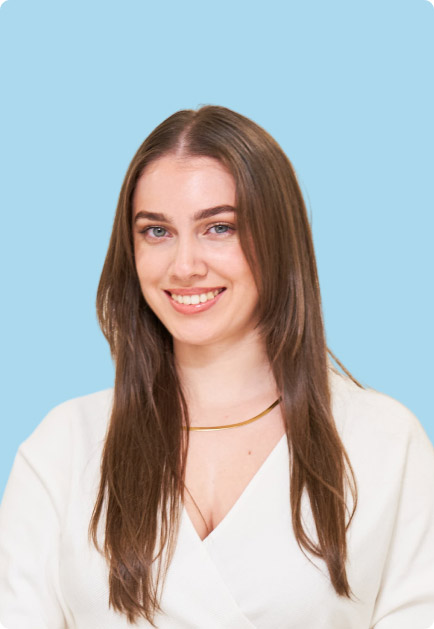 +Sharis
Treatment Coordinator
Meet Sharis, our amazing treatment coordinating manager. Other than finding Sharis always with a smile upfront, you can find her hiking, playing sports and testing out all the good restaurants in town. She graduated from Hunter College with a BA in Psychology studying to become a criminal Psychologist. If you are lucky enough to meet Sharis at the office, ask her about her upcoming travel plans.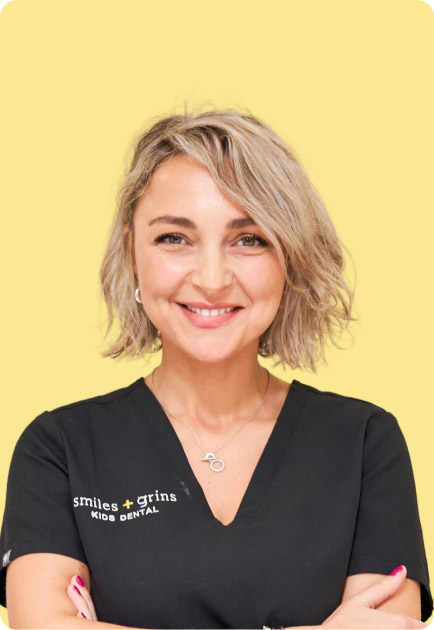 +Teona
Dental Assistant
Meet Teona, our amazing pediatric dental assistant hailing from the country of Georgia. Other than expertly easing your child's dental treatment, you can find her watching basketball or playing tennis. Graduating from Piano school, Teona is always singing and dancing her way through the halls at smiles+grins. If you are lucky to catch Teona on her way out of the office with the scrubs changed, you will see a true fashionista.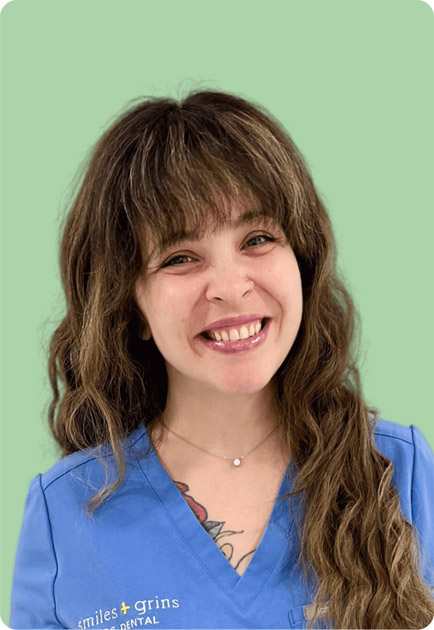 +Melissa
Dental Hygienist
Meet Melissa, our amazing certified dental hygienist. Other than keeping your kid's teeth squeaky clean, you can find her cooking up a storm in her kitchen and setting up 'fight night' for the upcoming boxing match. Graduating from Eugenio Maria de Hostos Community College for dental hygiene, you can bet Melissa will keep you up to date on your children's hygiene instruction. If your children can keep up, ask Melissa to do a TikTok video during their next visit.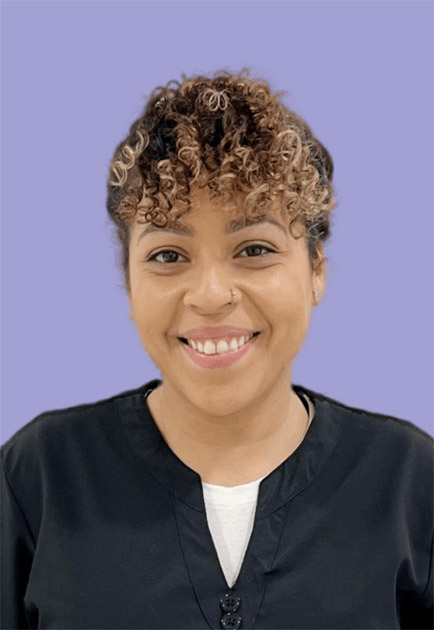 +Amie
Dental Assistant
Meet Amie, our amazing pediatric dental assistant with a side passion for candle and wax melts crafting. Graduating from Sanford Brown in medical assisting, you can bet to find Amie on her A-game with your kids. If you catch Amie on a good day, she will show you why she became a 9 year old celebrity, singing at Carnegie Hall.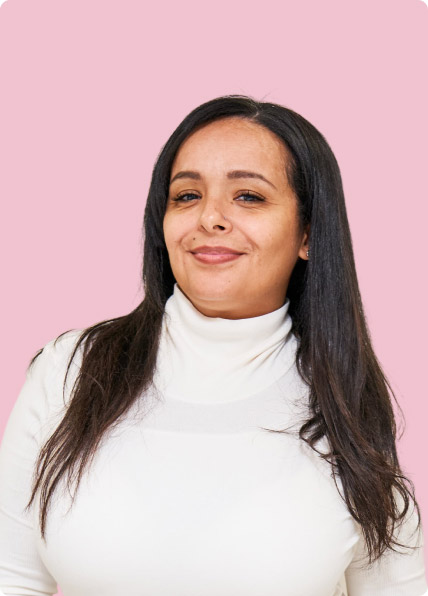 +Katherine
O.R. & Treatment Coordinator
Meet Katherine, our amazing O.R. and treatment coordinator. Being a Yogi and a certified Reiki healer, you can bet that staff at smiles+grins will be well rested and relaxed for your child's appointment. If you can beat Katherine at the office trivia game, you will earn quite the dance from her. Other than conducting her magic upfront, you can catch her practicing her bachata and salsa dance moves in her free time.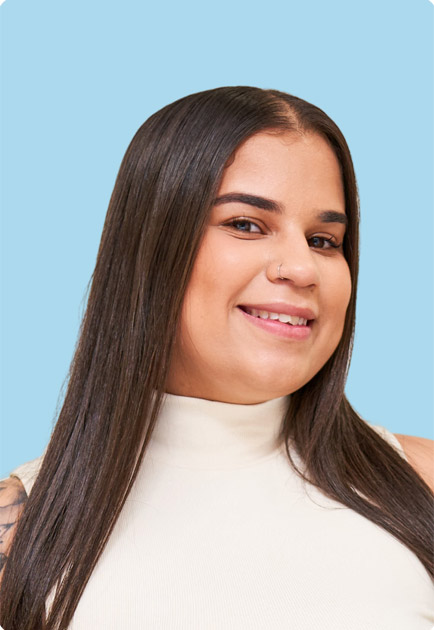 +Bridgette
O.R. & Treatment Coordinator
Meet Bridgette, our amazing O.R. and treatment coordinator. Being a graduate from a beauty school for professional lash lifts and eyebrow waxing/tinting, you can be sure our team at smiles+grins are always looking their finest for your kid's dental appointments. With over 9 years of front desk experience, Bridgette is an ace upfront and ready to help you with your appointment booking or a korean restaurant recommendation.