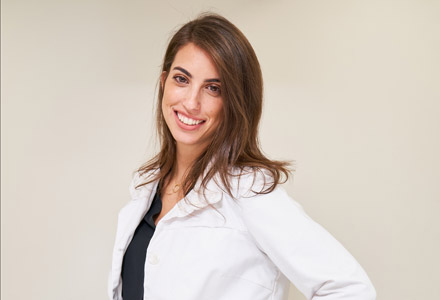 Dr. Rosie Katz
Orthodontist
A single smile can go a long way. Dr. Rose Katz feels lucky to be in the business of making beautiful smiles and looks forward to being her patients' partner in making a smile to last a lifetime!
Experience in both the academic and clinical arenas have enabled her to see the real impact of orthodontics, and her role within it. The diversity of each day allows her to educate on the importance of oral health, improve the status quo and literally and figuratively transform patients' smiles.
As a graduate from Cornell University with a degree in Human Biology Health and Society, Dr. Katz continued to Stony Brook University to pursue a Doctor of Dental Surgery degree. After completing dental school, she received her orthodontic certificate from Montefiore Medical Center in the Bronx. Throughout her education, Dr. Katz interacted with leading minds and accomplished dentists to master the latest techniques and treatments for patients of all ages. Her orthodontic training focused on pediatric interceptive treatment, comprehensive treatment of adolescents and adults, Invisalign, as well as surgical orthodontics. With an active interest in the area, Dr. Katz frequents local and national conferences, seminars, and continuing education courses to stay up to date on the latest developments in the ever-evolving field.
read more